Taizy's almond cutting machine is specially designed for slicing various nuts with reference to the advanced technology of many countries. It is suitable for slicing peanuts, almonds, hazelnuts, and other nuts.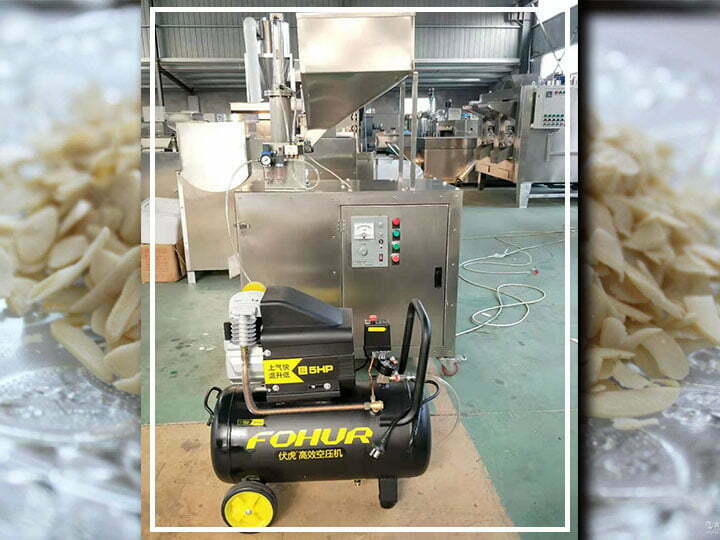 Advantages of Tazy almond cutting machine
Compared to other brands of almond slicers, our machines have better quality and longer lifespan.
The body of the machine is made of stainless steel.
The blade is high-quality high-speed steel, with a sharp edge and long service life.
The body cover is made of stainless steel plate, which meets the requirements of food hygiene.
All parts in contact with the material are made of food-grade stainless steel.
Fully automatic operation, adjustable thickness.
The motor adopts frequency conversion speed regulation, which can adjust the output of slices, 50-300 kg per hour.
The pressing mechanism adopts a pneumatic device to adjust the pressure. This gives the best results for the slices.
Compared with home almond slicing machines, our machines are more efficient and of better quality
Application scope of automatic almond slicer machine
The nut slicer machine can slice peanuts, almonds, cashews, hazelnuts, walnuts, and other nuts. In addition, our almond cutting machine are also suitable for the pre-processing of jam, bread, moon cakes, and other pastry fillings.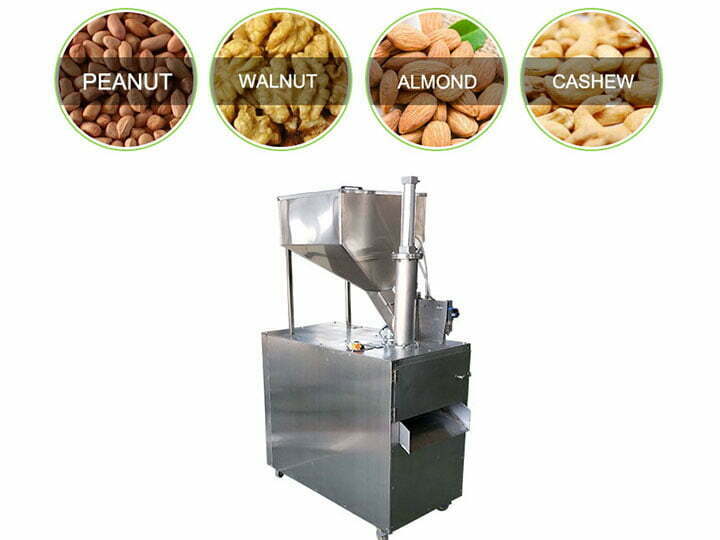 Packaging and transportation
We always use standard export wooden packaging.
You can choose express, air, train or sea. We will always provide the best recommendations based on our experience.
We cooperate with the best transportation company in China to obtain the most favorable price and fast delivery.
When your almond cutting machine is running, you will get complete feedback.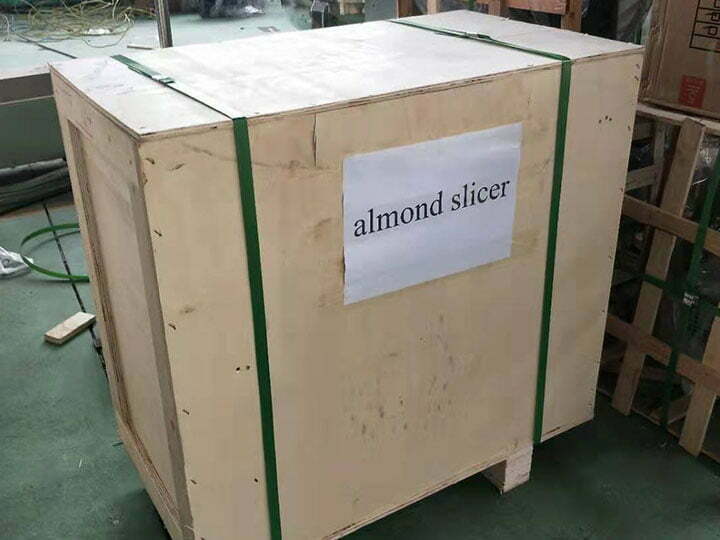 Precautions
The nuts should not be too dry. If the material is too dry, it needs to be soaked before slicing. Because of the material is too dry, the kernels are easily broken during the slicing process. If the moisture content is too high, it may cause a blockage of the outlet.
Nuts that need to be sliced should be selected in advance and cannot be mixed with debris such as sand and stones. Otherwise, the blade will be damaged.
The working pressure of the cylinder of the almond nut slicer should not be too high. It should be controlled at 0.3-0.4Mpa. If the pressure is too low, the slices are easily broken and cannot be whole. If the pressure is too high, it will cause the knife to shake and make the slice thickness uneven.