Sam owns a Chinese restaurant in the US and purchased a high quality spring roll maker machine from our company in order to improve the efficiency of his kitchen. This machine has provided a great convenience for his restaurant operation.
Purchase process
Finally, the purchase process of this spring roll machine was also very smooth. Before that, the customer had compared several spring roll skin manufacturers. In the end, he found that our machine was more cost-effective. Also, the communication during the purchase process was very smooth. Due to the popularity of Chinese food in the US, bilingual business communication became easier, which enabled Sam to complete the purchase process smoothly.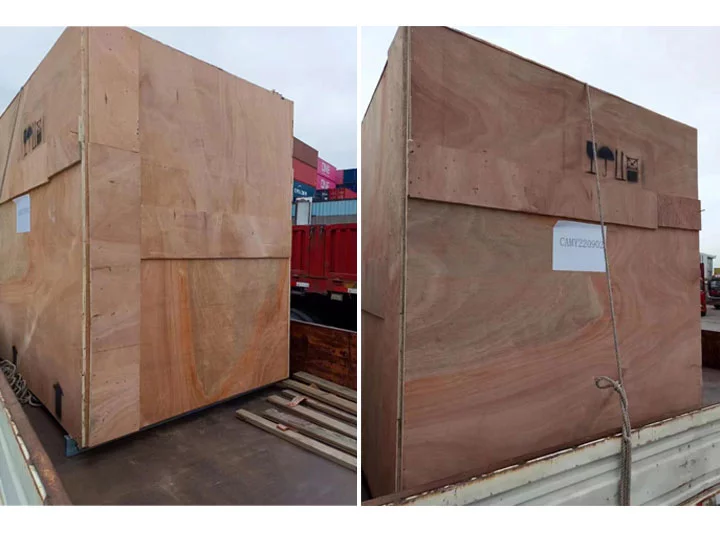 Why did the customer choose us?
First of all, the quality of this machine for making spring rolls is very good. Since Taizy Food Machinery has more than 10 years of manufacturing experience in manufacturing automatic spring roll machine for commercial use. Therefore the quality of the machine can be guaranteed. In addition, as a company with rich export experience, our machines have been exported to more than 20 countries and good regions all over the world. And they have been recognized by our customers. Therefore, sam's choice of us means that the machine can run for a long time without breakdowns. And the machine can make high quality spring roll skin in a short time.
Advantages of spring roll maker machine
The efficiency of this commercial spring roll skin machine is very high. Compared with the manual production of spring roll skin, the use of a spring roll maker machine can greatly improve production efficiency.
The spring roll making machine can produce spring roll skin continuously and automatically while maintaining a consistent thickness and size, so that the chef can produce a large number of spring rolls faster. We have several models of machines that can produce 500-7000 spring rolls in one hour.
The spring roll skin machine can also adjust the thickness and size according to the customer's needs.
Summary
In conclusion, the spring roll maker machine purchased from China has brought a lot of economic benefits to Sam's Chinese restaurant. The high quality and efficiency of the machine has enabled Sam's restaurant to produce large quantities of spring rolls faster, and to ensure the quality and consistency of the spring roll wrappers. Sam also received a better price and a smoother communication experience during the purchase process. If you need an automatic spring roll machine for commercial use feel free to contact us.