The jacketed pan is widely used for processing food such as candy, pharmaceuticals, dairy, wine, pastry, fruit preserves, beverages, canned food, halloumi, etc. It can also be used for boiling soup, boiling vegetables, stewing meat, simmering porridge, etc. Therefore, the jacketed pan is the best equipment for food processing to improve quality, shorten the time and improve labor conditions.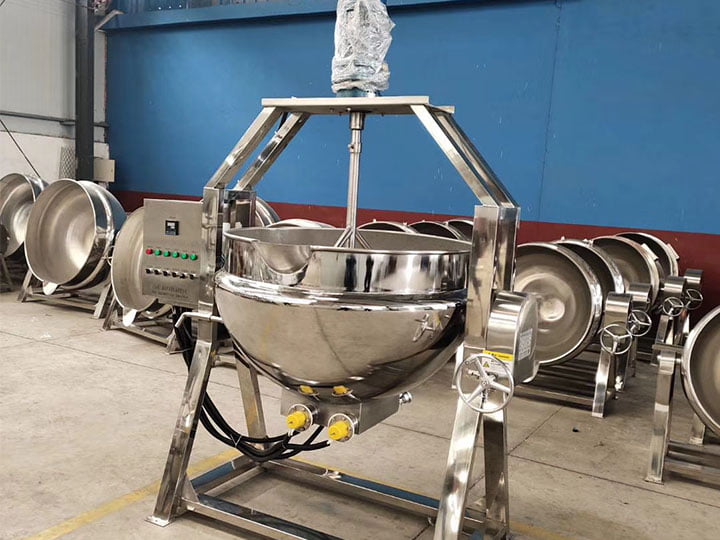 Received an inquiry from a customer in Costa Rica
We received an inquiry in October 2021. A customer from Costa Rica said he wanted a commercial cooking kettle for meat stew. He wanted us to help him choose a machine that would suit his needs.
Contacting the customer
After receiving the inquiry, our salesperson Selina contacted the customer as soon as possible. The customer told us that he wanted a food processing kettle with natural gas heating. At Taizy Food Machinery, our jacketed pan can be heated in four different ways: electric heating, steam heating, natural gas heating, and electromagnetic heating. Thus we can meet the needs of our customers. In addition, the customer wanted a jacketed kettle(内链) with a capacity of at least 150 liters to meet his daily needs. Based on the customer's needs, Selina recommended a machine with a capacity of 200 liters.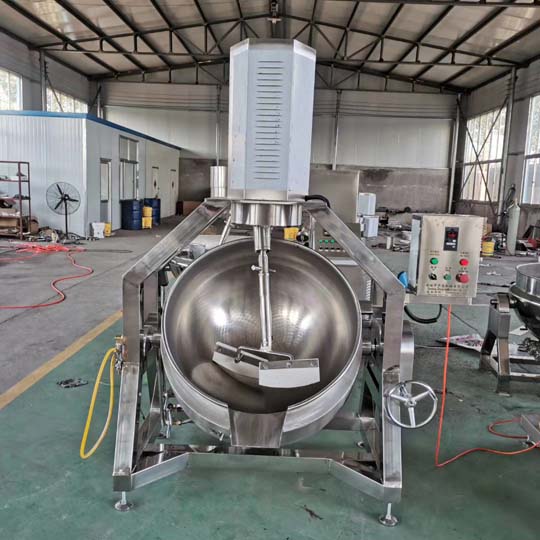 The customer placed the order
After more than a month of communication and exchange, the customer was satisfied with our machine and said he would place an order for our machine and pay the deposit. The customer wanted to receive the steam kettle with agitator as soon as possible. We then packaged the product for the first time. The customer received our machine in December 2021.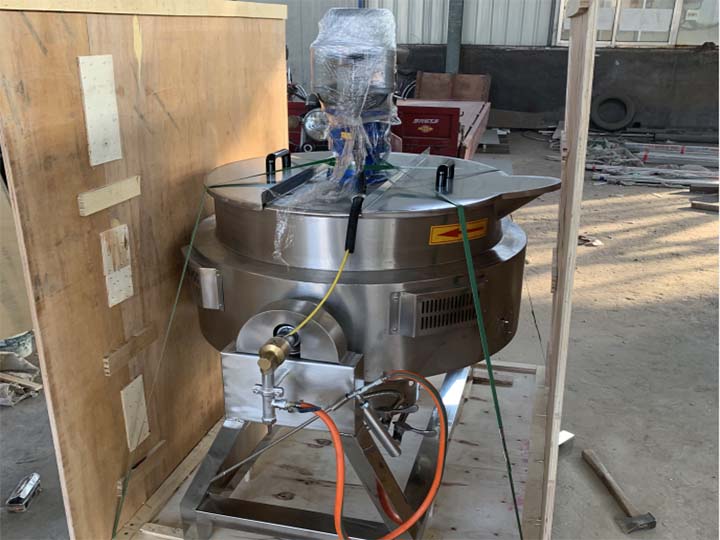 Parameters of jacketed pan
| | |
| --- | --- |
| Model | TZ-200 |
| Size | 1600x1200x1700mm |
| Weight | 260kg |
| Capacity | 200L |
| Diameter | 800mm |
| Mixer power | 0.75kw |
| Heating method | natural gas |
| Voltage | 220V,50HZ,single phase |
| Material | 304 stainless steel |
Customer Feedback
After a period of use, the customer was satisfied with the actual use of the sandwich pan. He said he not only used the machine for stewing meat but also used it for boiling porridge.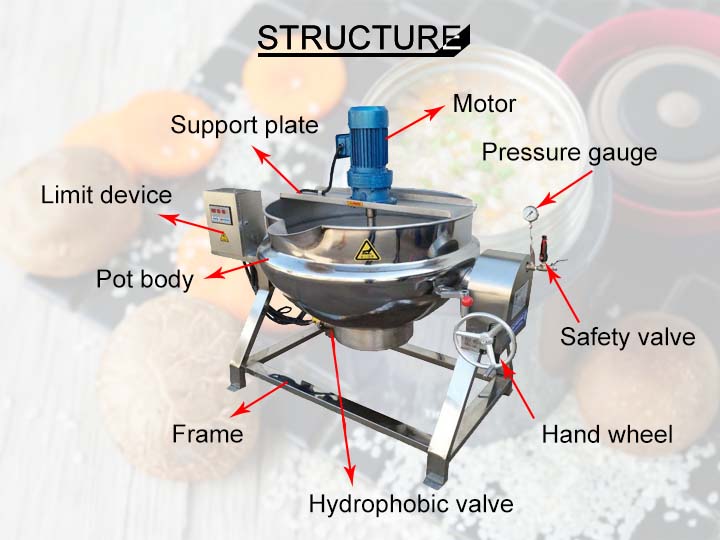 Summary
In addition to customers from Costa Rica, customers from Myanma and customers from the Philippines have also purchased jacketed pans from our company. If you also want such a commercial cooking kettle, welcome to contact us at any time. We will want to recommend the right model for you according to your needs.