At the end of June 2019, we received an inquiry from the UK. The inquiry is about the spring roll making machine, and the customer asked about the production, price, and size of the final product. Our sales manager lily hosted the customer from the UK and learned that customers will come to our factory for testing in July or August.
At the beginning of July, we send an invitation to the client. But the client told us that he didn't have the time, and he will come to our company in August.
Customers visit our factory
In mid-August, the customer brought raw materials to the factory for testing. He said before that, he went to Guangdong to see a similar machine. Although the appearance is similar, our quality will be better. And with the customer's own prepared pasta, our forming effect is better. The customer then communicated with our sales manager, Lily, asking if we could use our machine to make a spring roll with a diameter of 56-58 cm.
Problem negotiation and resolution
In general, spring rolls of 10-40 cm diameter are the most common, so the machine he wants still needs to be customized. Therefore, the delivery period needs to be extended appropriately. We communicated this issue to our customers in a timely manner, and the customer stated that an appropriate extension is acceptable. After the consultation, the customer chose to place an order for this electric spring roll machine in our company.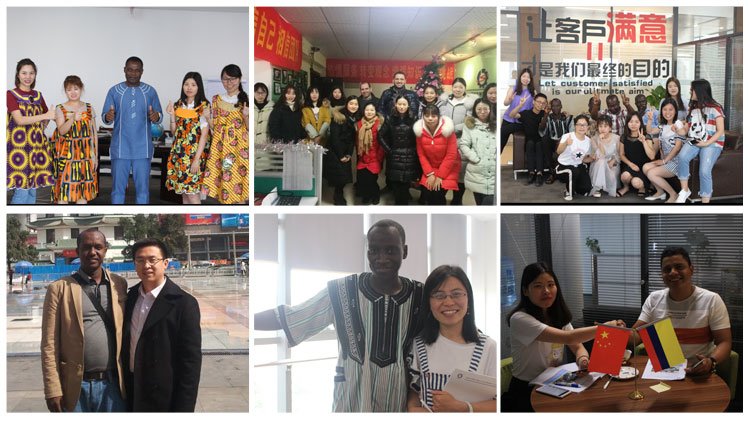 Why do customers choose our spring roll machine?
Excellent quality. We believe that superior machine quality is better than any form of advertising. Excellent quality will bring us more repeat customers.
Affordable price. The best result of the cooperation is to achieve a win-win situation, let users happy, rest assured, let us profitable. Our prices are a combination of the results of many aspects. We will make every dollar of our customers worthwhile.
Intimate service. In the negotiation process, we can maximize consideration for our customers. And, for the machines sold by the company, we provide a perfect after-sales service.