Hen cutting machine is also called fish meat cutting machine, meat cutting cube machine. It is able to cut chickens, ducks, geese, rabbits, fish, and other small animals into regular shaped meat cubes. This machine has both automatic and manual, you can buy according to your needs.
Not long ago, we received an inquiry from a customer in the United States, who wanted to know about our chicken dicing machine. This machine simulates the manual cutting process and can complete the cutting process in a short time. The client stated that he was the purchasing manager of a chicken farm and wanted to process the chicken and sell it.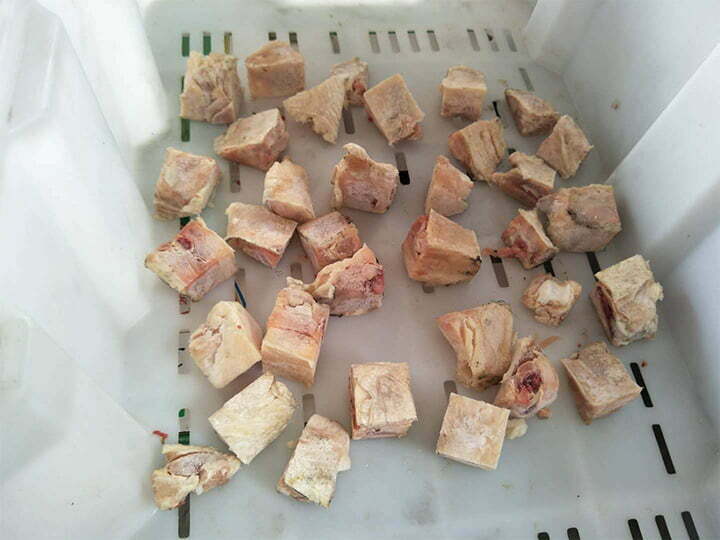 Give customers reasonable advice
In the beginning, what the customer wanted to know was the manual chicken cutter. But then our sales manager Elva recommended him a fully automatic hen cutting machine according to his situation. Because the customer has his own farm, the daily processing volume is very large. If a manual machine is used, the cost of the machine may be saved, but there will be a lot of investment in terms of production and labor costs. After Elva expressed her advice to the client, the client felt very reasonable.
After that, we sent a quotation and some videos to the customer. He felt satisfied and immediately paid. The customer has now received this machine and it is already in use.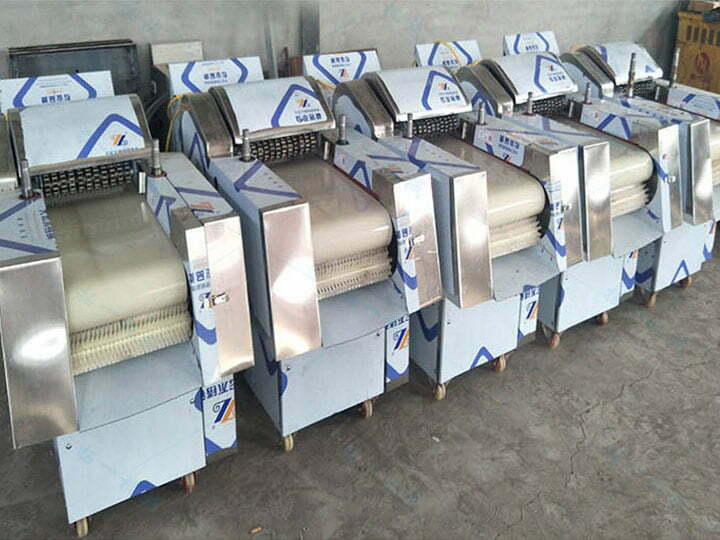 Why do customers choose to buy our hen cutting machine?
The machine supports customization. Cut size, body material, etc. can be customized.
High cutting efficiency. This machine can process 400-500 kg of meat per hour, which is equivalent to more than a dozen manual workers working simultaneously.
The cutter is of good quality. The cutter has been subjected to high-temperature treatment, with high hardness and high strength, so as not to be damaged.
Conveyor comes in various forms. One is PVC and the other is the chopping board.
Reasonable design. There is a compression chain inside the machine to prevent the meat pieces from sliding freely during the cutting process.
You need to be aware that this machine cannot handle meat with large bones, such as beef bone, lamb bone, etc. If you have this need, we can provide you with a special bone breaker.