Lumpia wrapper machine is also called spring roll making machine, French pancake machine, omelet machine. This machine can be used to make a round or square thin dough sheet. It has the characteristics of fast forming speed, simple operation, and stable operation.
Two months ago, we received an inquiry for the Lumpia wrapper machine from the Philippines. Our sales manager Elva immediately contacted this customer and sent him videos, pictures, installation videos, etc. The customer quickly placed an order and is already using it. Now, he is using the machine to make money, and he is very satisfied with this machine.
Lumpia rolling machine sales market
The sales of this machine in Southeast Asia are very popular, and we have customers in the Philippines, Malaysia, Thailand, Vietnam, and other places. And with the expansion of our business, this machine also has better markets in France, Britain, India, Arab and other countries.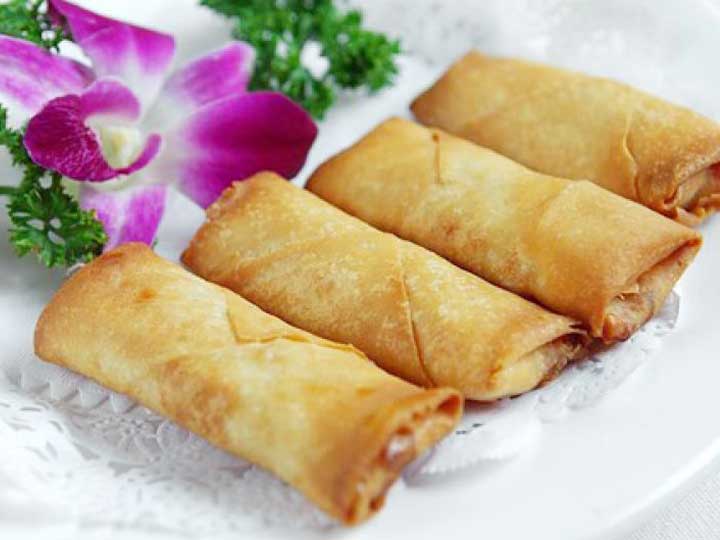 Structural composition of spring roll leather machine
This machine is mainly composed of the machine frame, pneumatic components, electric components, forming molds, heating parts, etc. It has a variety of heating methods, including electric heating, gas heating, and electromagnetic heating.
First, warm up the machine to 70-80 degrees Celsius. After putting the prepared flour paste into the feeding bucket of the machine, the pneumatic device will evenly spray the dough onto the mold surface. The mold is embedded in a continuously rotating drum, which is heated continuously so that the dough skin matures quickly. After one rotation, the dough will fall to the conveyor belt, at this time, the production of spring rolls is complete.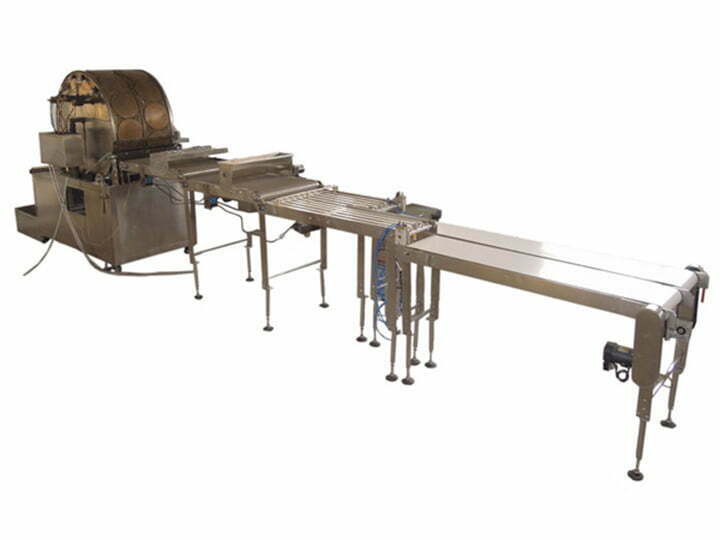 Technical parameters of spring roll leather machine
Model
TZ-3620
TZ-5029
TZ-8045
TZ-12060
Dia. of heating Cylinder
360mm
500mm
800mm
1200mm
Size of machine
4.3*0.8*1.35m
4.7*0.95*1.58m
5.2*1*1.5m
6.2*1.15*2m
Electric Power
6.0KW or gas
13.2KW or gas
38kw or gas
59kw or gas
Host Power
0.75KW
0.75KW
0.75KW
0.75KW
Power Cutter
0.55kw
0.55KW
0.55KW
0.55KW
Belt power
0.18kw
0.55KW
0.55KW
0.55KW
N. W.
320kg
800kg
1000Kg
1200Kg
Size of the sheet ( Max.)
round:180mm
round:280mm
round:430mm
round: 500mm
rectangular:200mm
rectangular:290mm
rectangular:450mm
rectangular:520mm
Thickness of the sheet
0.3-1.0mm
0.3-1.0mm
0.3-1.0mm
0.3-1.0mm
Production capacity
500-1000pcs/h
1000-1600pcs/h
3500pcs/h
4500-7000p/h